Magicoft is an entertainment media company, headquartered in Guatemala. Magicoft develops exciting casual mobile games, advergames and educational games for multiple platforms including Android, IOS and HTML 5.
Excelence, creativity, innovation and responsibility are core values for our team. Quality is a value which we apply in all our activities. We focus on creating the best gaming experience.
Latest Posts

Yoopins articles were published in local newspapers. Prensa Libre Prensa Libre published the following article Publinews Publinews published the following article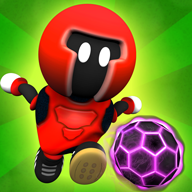 Yoopins was released on December 2015 for mobile platforms. It is available for Android and IOS.